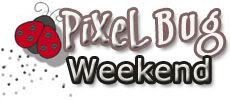 As I posted
here
, Father's day is celebrated here in Thailand on the 5th of December as it is their King's birthday. The celebration will last for a week. Yesterday, we went to
Ma Maison- a Bakery and a Coffee House
to treat the daddy of the house.
Today at church, we also have a short program for the fathers.
a Thai interpretative dance
our minister giving honor to the king by bowing

we light candles and sing a special song for the king
all fathers were called out to be prayed for and be given recognition
our Hyzyd offered a flower to his dad
Why yellow flowers? Yellow is the King's birth color because yellow is the color of a Monday birth according to traditional Thai beliefs. So every Monday throughout the year most Thais wear a special yellow shirt to honor the King.